September 26, 7:30 am
Where
Anywhere in the world!
Zoom
MASTER CLASS – MINDFUL MOVEMENT 
TEACHING Functional and Trauma-Informed MINDFUL MOVEMENT - MASTER CLASS
With Monique Leverington
Where
Anywhere in the world!
Zoom
SATURDAY's 26th Sept, 3rd Oct, 10 Oct
CET (EU) time 7:30-10:30 am
UK/EIRE time 6:30-9:30 am

Australia time zone / Perth 1:30-3:30pm
Adelaide 3:00-6:00pm / Syd and Mel 3:30-6:30pm
3 x 3 hour sessions
EARLYBIRD SALE – $270 AUD/170Euro/155 pounds/200 USD
or Full price: 185 Euro/$300 AUD/ 165 Pounds or 210 USD
Includes Manual and 6 x Mindful Movement Practices
(Early bird price available till 10th Sept: 165 Euro/$270 AUD/ 150 Pounds or 170 USD)
Location: Zoom
Who can attend?
Those who wish to further their skills in teaching mindful movement sessions online and in-person to their community and meet the following criteria:
An 8-week MBSR course

Yoga teachers (minimum of 200 hrs qualification)

On a Mindfulness Teaching Pathway
LEARNING THEMES AND OUTCOMES
SESSION 1 – 3 hrs
What is Mindful Movement?

What is functional movement

Interoception

Proprioception

Kinesthetic awareness
SESSION 2 – 3 hours
PTSD, Trauma and Mindfulness

Window of tolerance

Self-Regulation

Dissociation

Signals of Trauma

Keeping participants safe

Integrating relevant conditions that include trauma sensitivity
SESSION 3 – 3 hours
Foundations of Mindful Movement

Body, thoughts and emotions - Attention

Integrating the Attitudes

The Intention
Learning Objectives
At the conclusion of these sessions participants will:
Understand how to provide a creative, supportive, trauma-informed and heartfelt mindful movement session both online and in-person

Have a foundational understanding of best practices for teaching students of all shapes, sizes and ability

Have an understanding of how to adapt and modify movement according to student's needs and provide safe and supportive conditions to those individuals that may have experienced trauma and some point in their lives

Have an understanding of how to teach students both online and in-person with clear cues and guidance.
Feel confident to teach mindful movement to meet a range of student needs that include:
Trauma sensitivities

Injury

Aches and Pains

Physical restrictions

Mobility

Online and in-person
Your Teacher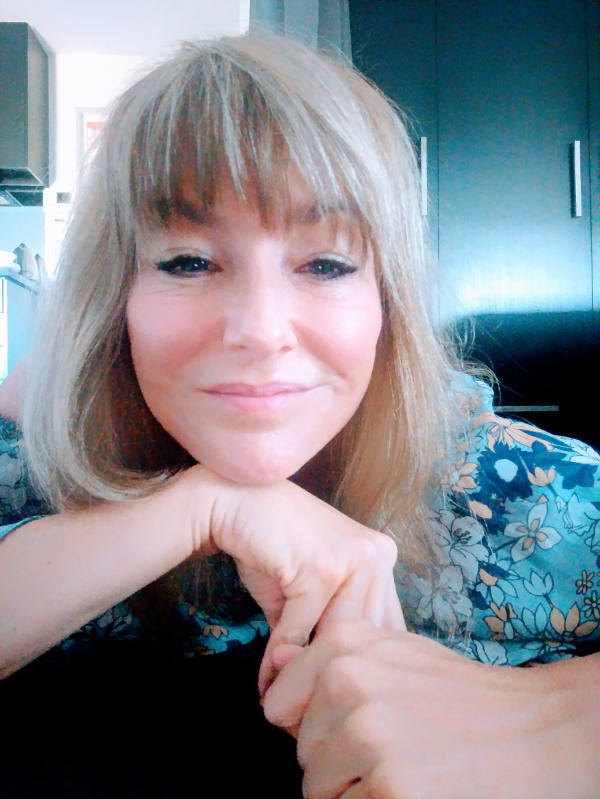 Monique is an international yoga, pilates and mindfulness educator and wellness coach. A Mum, Wife, Daughter, colleague and Friend. These master's classes are a culmination of her life's work and experiences, insights and study with many various international teachers. With over 23 years of working and studying in many community settings in various roles, Monique attributes her studies to her teachers and their collective wisdom and is honoured to be able to continue to pass on these teachings.
Monique's most recent role of the past 10 years has allowed her as creator and business owner of Synergy Yoga and Pilates to share the power of mindfulness and movement with communities far and wide. Monique has integrated her past work experiences as a Youth Worker, Mental Health Support Worker, Addictions Counsellor, Lecturer in Adult Education and Co-morbidity with her experience of guiding yoga, pilates, movement and Mindfulness.
Monique is a qualified teacher and facilitator of the popular 8-week Mindfulness Course MBSR or otherwise known as Mindfulness-Based Stress Reduction. Endorsed by Jon Kabat Zinn and The University of Massachusetts. Monique completed TR1, TR2 and TR3 with The Mindful Academy at Solterreno Retreat Centre in Spain. Monique also offers on-demand and live meditation classes at Wellness Coach Meditation.live and Insight Timer.
more on Monique Leverington
Email: synergyyogapilates@gmail.com
Web: synergyyogapilates.com.au