Bodhin Philip Woodward
Director of Training and Founder
Bodhin has trained more than 200 Mindfulness Teachers
Trained with the Centre for Mindfulness Research and Practice (CMRP) School of Psychology, Bangor University in MBSR and as an MBSR Supervisor. 
MBCT Teacher
MBSR Teacher and Trainer
Breathworks Certified Teacher 
Supervisor and Supra-vision
Trainer of Trainers
Senior Yoga Teacher 
More than 20 years experience of leading retreats
Ordained Buddhist (Triratna Buddhist Order)
Mindfulness background
Bodhin Philip Woodward, Bsc. SYT CMT:
Bodhin is Founder and Director of Training for Mindful Academy Solterreno and co-founder of Mindful Academy. 
He has been practising Mindfulness on a daily basis since 1985. 
He has been leading meditation retreats for more than 20 years, both Secular and within the Buddhist tradition. 
He has been teaching Secular Mindfulness, both MBSR, MBCT and Breathworks, since 2005. 
He has extensive experience in mindfulness practices and teaching. He runs Mindfulness Teacher Training programs, Train the Trainer programs and teaches Mindfulness-Based Cognitive Therapy and Stress Reduction Approaches (MBCT/MBSR/Breathworks) to help prevent relapse into depression and to manage stress and anxiety.
He also meets the requirements of the Good Practice Guidelines for Trainers of Mindfulness-based Teachers published by the UK Network of Mindfulness-based Teacher Trainers

Bodhin trained with the Centre for Mindfulness Research and Practice (CMRP) School of Psychology, Bangor University in MBSR, and as an MBSR Supervisor. 
Bodhin was trained in Mindfulness-Based Cognitive Therapy (MBCT) in 2005 by Dr Paramabandhu Groves, an NHS Consultant Psychiatrist, at the Breathing space in the London Buddhist Centre. He has taught the classic MBCT/MBSR course more than 100 times during the last 15 years to several hundred pupils. He teaches it in the 8-week format and also in a 6-day intense retreat format in his own retreat centre in Spain, Solterreno.
Bodhin founded Mindful Academy with Kathy Ward in 2012 and has helped more than 200 students graduate as MBSR Mindfulness Teachers and Qualified MBSR Teachers (QMT). He facilitates supervision to many of those graduates.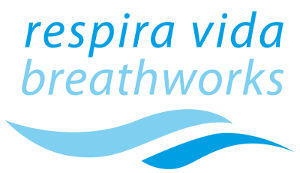 Bodhin is also an accredited Breathworks Mindfulness Trainer; Link. Living Well with Pain, Stress and Illness and Mindfulness for Stress. "This programme of practice and training is part of my commitment to deepening my own practice and ensuring the integrity and effectiveness of the training I offer."  
Bodhin runs Mindfulness retreats in Spain based on the Mindfulness-Based Stress Reduction (MBSR) work done by Jon Kabat Zin, and Mindfulness-Based Cognitive Therapy (MBCT) by Mark Williams and others. He generally teaches in the rural retreat centre Solterreno, during a 6-day retreat, covering the main elements of the 8 session MBSR course, complemented with daily Yoga sessions; Mindfulness-based Therapeutic Yoga and also Yin Yoga.
Bodhin has attended the Supervision Training with Bangor University Centre for Mindfulness Research and Practice.
Bodhin has attended the Mindfulness Inquiry Workshop also with Bangor CMRP.
He started his intense Mindfulness training with the Triratna Buddhist Order in 1990 which culminated in his Ordination in India in the year 2000. He has attended more than 80 retreats, the longest a 4-month retreat. He was Manager of a Right Livelihood Buddhist business for 8 years and Buddhist Study leader and part of the team preparing people for Ordination in Valencia.
Bodhin currently teaches in both Spanish and English in Solterreno and gives Master Classes and talks at Mindfulness conferences. Here is an interview with Bodhin at the International Summit for Mindfulness and Compassion at Work, Madrid 2018