Solterreno​ is a family run Retreat centre located about 1km from the typical Spanish village of Benimaurell (La Vall de Laguar).
All our training's are now held at Solterreno.
It is easily accessible from Alicante and Valencia Airports.
From Alicante there is also a shuttle bus service to Orba which makes it very convenient.
We then have scheduled pick ups from Orba to Solterreno.
You will be sent more travel info with your booking or have a look at:-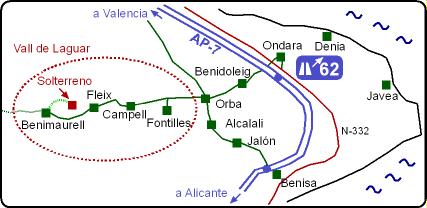 Want to talk to us?
WhatsApp +34 660 44 78 40 Skype: bodhin1 Email: bodhin@gmail.com